Limited Services Available at PennDOT Driver License Centers March 26
Some driver's license services will not be available at PennDOT driver license centers on Saturday, March 26 due to a scheduled upgrade of the National Highway Traffic Safety Administration's Problem Driver Pointer System.
The federal government requires states to use the system to determine if applicants have outstanding driver sanctions in other states. All outstanding sanctions must be reconciled before individuals can obtain a driver's license or learner's permit in another state.
Due to the PDPS upgrade, the following services will not be available at the centers on March 26:
• Initial issuance of learner's permits and driver's licenses
• Extensions/replacements of learner's permits
• Driver's license replacements (duplicates)
• Commercial driver's license renewals
• Out of state driver's license transfers
The following services will be available as usual on Saturday, March 26:
• Initial issuance and replacement of photo identification cards
• Non-commercial driver's license renewals (Note: The renewal can be completed provided the customer has not received a notice from PennDOT stating they have an outstanding out-of-state driver sanction.)
• Knowledge (learner's permit) testing (Note: While knowledge testing will still be conducted at the centers, due to the system enhancement, a learner's permit cannot be issued upon successful completion of the test on March 26.)
• On-the-road skills testing (Note: While on-the-road skills testing will still be conducted at the centers, a driver's license cannot be issued upon successful completion of the test on March 26.)
Customers who pass the knowledge or on-the-road skills tests will need to return to the driver license center on or after the next business day to obtain their product.
Visit the Locations Information Center on PennDOT's Driver and Vehicle Services website, www.dmv.state.pa.us, for driver license center hours of operation.
Certain driver's license services are also available on PennDOT's Driver and Vehicle Services website, including non-commercial driver's license renewals (provided the customer has not received a notice from PennDOT stating they have an outstanding out-of-state driver sanction); photo ID card renewals; driver history services; driver's license change of address; and exam scheduling.
In addition, vehicle registration renewals and changes of address may also be completed online.
Driver and vehicle online services are available 24-hours-a-day, seven-days-a-week; there are no additional fees for using PennDOT's online services.

Commissioners Open Bids – File Storage and Janitorial Bids
By Martha Knight

SMETHPORT—The Galico Bridge replacement project was moved closer to ground breaking Tuesday morning when bids were opened just before the McKean County Commissioners' regular "fourth Tuesday" meeting.

The apparent low bidder was Horizon Construction Group, Inc. of Sandy Lake, with a bid of $1,191,919. Five other bids were received, ranging
as high as $1,758,046.

Dale Sorensen of Northwest Engineering opened the bids under the watchful gaze of commissioner chairman Joe DeMott, commissioners Al Pingie and Judy Church, chief clerk Audrey Irons, solicitor Dan Hartle, contractor representatives and press.

After all bid amounts were read aloud and the packets quickly scanned by Sorensen for completeness, the commissioners voted to close bidding and have engineers and the solicitor review all requirements, preparatory to action on a contract covering the construction project.

Commissioners approved a supplemental agreement with Northwest Engineering for construction-related services in an amount not to exceed $115,000, for the project.

Sorensen said this would entail the services of a full-time inspector, constant observation and all necessary construction consultation.

Sorensen said the project is expected to get underway this spring, take all summer and be completed in time for the new span to be in service this fall. The road will be closed most of that time.

The sole bid for providing vertical carousels for file storage in the new Domestic Relations building came from Storage Solutions, and totaled $$40,756 for two complete units, plus $5,342 for insulation. The commissioners voted acceptance of the offer, contingent on appropriate review.

Also to be reviewed in considerable detail, by maintenance director Ken Bush, were bids for a long list of janitorial and maintenance materials and supplies, from a half dozen firms. Bush expects to bring in his findings concerning the best offer for each item, next month.

Commissioners voted to send the YWCA $3,668, representing the March payment for the homeless assistance program it administers for the county. Irons noted that the funds come from a state Public Welfare grant, and the money covering this payment has been received.

Northwest Engineering's invoice for $2,480 was approved for payment. It covered Galico Bridge-relate services through March 13, with funds drawn from the project account.

Commissioners approved three county aid applications: Annin Township, $6,135, for scratch coating various township roads; Mt. Jewett Borough, $2,260, for general maintenance and repairs; and Port Allegany Borough, $4,831, for future paving projects.

Real estate tax refunds were granted to Gerald and Sandra Pascarella, $618.34 in 2010 and 2011 taxes because of a veteran's exemption status recognized as of July 31, 2009; Garey Wahlberg, $377.69 because part of his property is the right-of-way for Greendale Road;

also, Terry Collins, $1,648 dating from 2005 through last year because of property double assessed with another parcel; and Theodore and Edith Shively, $65.68, to correct an error in their acreage, also from 2005 through 2010.

Three service provider agreements were approved for the Department of Human Services, covering Family Services of North Western Pennsylvania, in Erie; JS Transport Services, Reynoldsville; and Devereux, of Villanova.

John Triplett's offer of $255 for a mobile home in the county repository was accepted. It is located at 2354 Prentisvale Road in Eldred Township.
Charles Cole Re-opens Central Potter County Health Center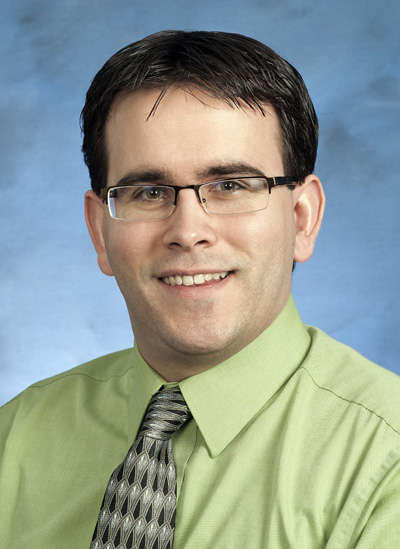 Christian McMonigal, Jr., PA-C, in cooperation with Lisa Tabbit D.O., will staff the facility Monday through Friday, focusing on primary medical care for the entire family. Patients can schedule appointments by calling (814) 274-5577 from 8 a.m. and 4:30 p.m., Monday through Thursday, and 8 to 11:30 a.m. on Friday. Same day appointments can be scheduled. After hour coverage will be provided by Express Care, CCMH's walk in treatment center, located on the main floor of the Irwin Medical Arts Center at CCMH.

"We are pleased to bring two competent and caring family medicine providers to Coudersport and to re-open the former office of Howard Miller, M.D. who had a long history of caring for area residents at that location. Dr. Miller will continue to care for adult patients at the hospital in association with his internal medicine partners. I'm confident that area residents will be pleased with the care available by Dr. Tabbit and Christian McMonigal," said Ed Pitchford, president and chief executive officer at CCMH. "The re-opening of the Central Potter Health Center completes the building of a comprehensive network of Charles Cole primary care offices located in nine communities and 11 locations throughout the four county region. We are committed to providing high quality,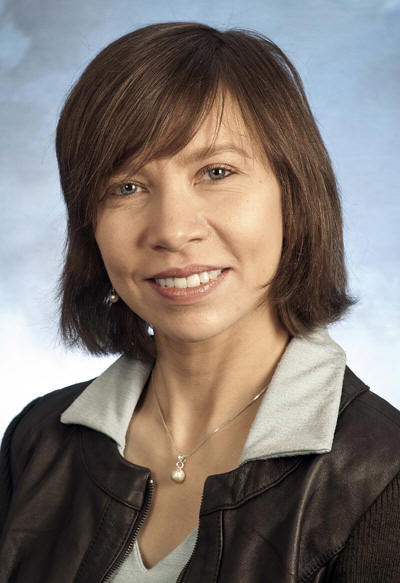 comprehensive health services to the residents of north central Pennsylvania and the re-opening of this site is an important component of this plan."

Dr. Tabbit earned a medical degree at Lake Erie College of Osteopathic Medicine and recently completed a residency in family medicine in Kingston, Pa. McMonigal earned a bachelor's degree at Penn State University and a master's degree in physician assistant studies at Drexel University. Prior to joining CCMH, he worked in the emergency departments at Bradford Regional Medical Center and Elk Regional Health Center and at the Department of Veteran Affairs in Dubois.
Each School Union To Vote On Freeze
By Martha Knight
HARRISBURG—Teachers and other union school staff will decide on whether and how to comply with Governor Tom Corbett's call for a one-year freeze on salaries and wages, Pennsylvania State Education Association (PSEA) spokesperson Whyte Keever said in a phone interview last week.
PSEA's president, James Testerman, has announced that he wrote to PSEA locals throughout the state, urging them to enter into discussions with school boards about a freeze and other cost-saving measures.
"If a pay freeze were to be agreed upon locally, there would be a potential one-year saving," Keever said. "The savings wouldn't come anywhere close to restoring the more than $1 billion that the governor proposes to cut from support for education," he added.
Keever said that when locals decide to forego raises that members would be entitled to, under existing agreements, or in negotiations for new agreements, the aim of members would be to help their school districts avoid curtailing programs and services to students.
Asked if a freeze agreed to by a local would work as a postponement of raises, to be made up later, as happens when union members agree to contract extensions, Keever said, "No, this would be a matter of not taking a raise during the year it would have happened, but there would be no catch-up."
Keever noted that not only the professional employees such as teachers and counselors are being asked to accept pay freezes, but also support staff personnel, including secretaries, maintenance and janitorial workers and cafeteria staff, "all pay from the highest to the lowest."
The PSEA is suggesting that each bargaining group enter into discussions locally, interacting with school board representatives concerning the proposed freeze.
Testerman said, "We have serious concerns about some of Gov. Corbett's proposals, but we want to do our part to ensure that our students' education does not suffer as a result of the worst recession since the Depression."
The PSEA, which represents 119,000 active teachers in the state, is fighting the $1 billion cut the Republican governor proposes in public school funding for the fiscal year that starts July 1. Testerman called on parents and community leaders to join that effort to preserve valuable programs students will need to succeed in life.
Keever said the hope is that the salary freezes, where enacted for the fiscal year that starts on July 1, will help keep school systems from considering increasing class sizes, thus eliminating some teaching positions.
Another cost-cutting measure some systems might be tempted to resort to, Keever acknowledged, in severe budget crunches, would be furloughing more experienced teachers, who tend to have higher salaries based on education and seniority, while retaining those with less teaching experience.
Present law requires that furloughs, when approved by the Pennsylvania Department of Education based on elimination of curriculum elements or on declining enrollment, are determined on a last-in-first-out (LIFO) basis. The least senior teachers are subject to reductions in force (RIF). Some current proposals would allow local school officials to RIF more freely and to depart from the LIFO approach, retaining teachers with lower salaries.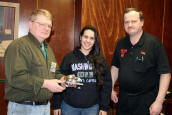 Rotary Report - The Port Allegany Rotary Club held their regular weekly meeting Thursday at the Moose Family Center. Pictured are Rotarian Charlie Cox, Exchange Student, "Fer" and visiting Rotarian Troy Herzog. Cox was the program chair of the day and gave a talk about his tool and die shop. There were 19 Rotarians present for a reportable attendance of 62 percent. Winner of the 50/50 raffle was Marty Moses. Pam Fischer Photo/Story
Gators Get Going Challenge - A group of high school students are pictured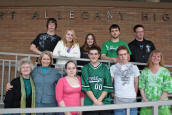 following the Awards Ceremony for the Gators Get Going Challenge held at Port Allegany High School and led by Cathy Mulcahey. Pictured are (front row, left to right) Evon McJunkin, Mrs. Mulcahey, Alyssa Evens, Adrian Schroll, Dylan Evens, Jeanette Burleson; (back) Bryan Pritt, Kristen Terwilliger, Mercedes Smith, Ricky Warnick and Andrew Pritt. Also participating, but not pictured, were Ashley Bandish, Sara Carr, Kyle Hunt, Bennen Smith and Curtis Black. The program was sponsored by Dan Kysor/Port Psychological Services.
Gators Challenged - PAHS students were invited to participate in a thirteen-week wellness program directed by school nurse Cathy Mulcahey. Students met three times a week, exercising twice a week and learning from guest speakers during the third session. Guest speakers and adult helpers included Jeanette Burleson, Evon McJunkin, Amy Murphy, George Riley, Fran Reilly, Jacki Kunzie and Sherry Bundy.
Senior Ricky Lee Warnick was the overall winner with the greatest number of wellness points. The first place team was Dylan Evens, Alyssa Evens and Bryan Pritt; second place team was Bennen Smith, Kyle Hunt and Ricky Warnick; and coming in third place were Kristen Terwilliger, Andrew Pritt and Mercedes Smith.
Players Committees - Members of the Potter-McKean Players held a general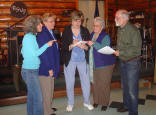 meeting and broke into committee sessions Sunday afternoon at the Laurelwood Inn, Coudersport. Shown from left are Anne Acker and Paula Moses, Children's Theater; and Ruth Sallade and Anna and Dave Fair, Administrative Committee. Upcoming events will include dinner theater in May and a musical review called Broadway on the Allegheny this September. Each will be performed once in Port Allegany and once in Coudersport. Martha Knight Photo/Story

Lenten Services Continue - Lenten Services will continue Wednesdays, 12:05 p.m. at the First Presbyterian Church located on Church Street in Port Allegany. Speaker for the April 6 service will be Father Chuck Schmitt; April 13 will be Pastor Randy Headley followed by Rev. Joseph Beckley on April 20. A light lunch is served following the service. The Lenten Services are sponsored by the Port Allegany Ministerium. All are welcome.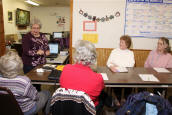 Womens Club Hold March Meeting - The Port Allegany Women's Club met recently at the Port Allegany Senior Center. Guest speaker for the evening was Gerri Miller (standing) of Black Forest Broadcasting. The club has begun work on COTS (Concerts On the Town Square).
Womens Club - The Port Allegany Womens Club held their March meeting Monday at the Port Allegany Senior Center. Members gathered for a soup supper followed by the monthly business meeting.
Easter Candy sales were talked about. Orders were due March 21.
Grant paperwork has been submitted for the 2011 series of concerts to be held on the Town Square. Members present stuffed envelopes to be sent to sponsors.
Welcome packets will be assembled at the April meeting. Maps and brochures will be provided by the McKean County Visitors Bureau. Delivery will be made to local motels and lodging for travelers.
A telephone tree has been set up to alert members of changes in meeting times, meeting reminders and needed updates.
The Spring Raffle is now underway. The club is raffling a bucket of scratch off tickets. Chances are available at $1 per chance. Winning ticket will be drawn on June 2. Winner need not be present to win. Proceeds from the raffle will go to the Star Hose Fire Company. See any member for your tickets!
Mary Mensch has agreed to act as club president until the next election of officers is held.
Following the business meeting, Gerri Miller presented a program on Black Forest Broadcasting.
The next meeting will be held April 11 at the Port Allegany Senior Center.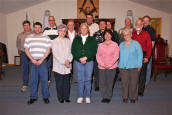 Appreciation Dinner Held - Liberty Lodge 505 served a spaghetti and meatball dinner to honor volunteers who give countless hours to the Angel Tree program. The Angel Tree program, sponsored by the Masons, helps to brighten the holiday season for area children. Those in attendance including members of the lodge and volunteers are pictured (front row, left to right) Todd Moses, Judy Taylor, Sally Brundage, Cindy Gazda, Anna Fair; (back) Dana Leet, Whitey Brundage, George Baxter, Ron Caskey, Gregg Schena, Kim Tanner, Denny Williams, Dave Fair and Marty Moses. Not pictured were Liz Leet, Kevin Leet, Debbie Leet, Bonnie Caskey and Dawn Baxter. Pam Fischer Photo/Story
Quilt Donated - Kathy Jordan and Port Allegany Elementary School Librarian Keith Koehler

are pictured with a Dr. Suess quilt created by Mrs. Jordan in honor of Dr. Suess Birthday Celebration - Read Across America. Mrs. Jordan said she learned of the Dr. Suess celebration through her husband, Tom, who works in the Port Allegany School District. Around the same time, she was looking through a quilting magazine and found the pattern and Dr. Suess material and decided to make the quilt and donate it for the students at PAES to enjoy. Pam Fischer Photo/Story

Treasurer Retires - Leah May was honored by the Fifty-Plus Club for her many years of service as treasurer. Shown from left are her husband Joe May, Leah May and club president Felicia Culver. Photo Submitted


Who Are They? - Here is a clean-up crew from the past. Do you recognize any of these industrious children, or know when and where they posed with brooms and rake? E-mail drymar@gmail.com or call 814.642.7552. Photo Submitted

Weight Loss Challenge - An Ultimate Body Weight Loss Challenge is being sponsored by First Fitness Silver Directors Brad and Mary Janette Binder. The 13-week program is being held Wednesdays from 6:30 - 7:30 p.m. at St. Gabriel's Parish Hall. The program is for singles, couples and families and will target your life, not just your body. Cost is $2 per person per week. Private and confidential weigh-ins will take place each week. Free recipes will be available and prizes will be awarded. There is no obligation to purchase any products. For more information, contact MJ Binder at 814-558-5291 or e-mail maryjbinder@gmail.com. All are welcome!